One year.
I really can't believe that I have managed to breastfeed this little baby for the entire first year of his life.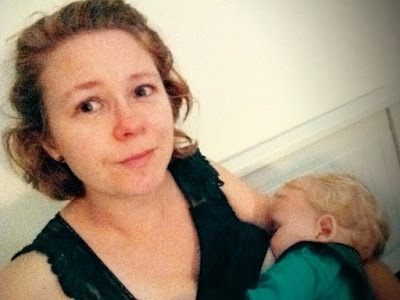 I've been a bit of a mess at times today, I'm so overcome with sentimentality. And, let's face it, with pride. There was a chance that I wouldn't even be capable of bringing him to my breast even once. I've now been feeding him without tubes now for longer than with, and it is all just so perfect.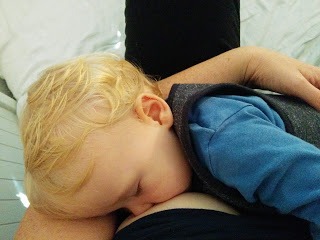 Goodness, when I think of all the things I have had to overcome to get us to this point… I feel as if I can finally relax a bit now. If I am hearing only one swallow for every fifteen sucks, that's okay. If my milk supply dips a little at ovulation, that's okay. If he starts eating like crazy, I don't have to worry that it is because of my low milk production. 'Food before one is just for fun', and it was all about the milk. But now my milk is a complement. It is of course still absolutely wonderful for him, and has so many benefits, but I can just take a deep breath, drop my shoulders and relax now. I can't think of anything else that I have ever worked so hard to achieve in my life. We have actually done it.
To all of you who have been involved along the way, whether it be by providing supportive comments, by asking questions, by cheering me on, by giving me hugs, by trusting my decisions and leaving me to do what is right for my baby and me, thank you. 
This is not the end, though. We both still are very much in this.